Your PlusSpec password is the password you use to sign in to PlusSpec via SketchUp. If you need to access your personal billing portal but have forgotten your password, click Here for instructions, otherwise, follow the steps below! These aren't integrated at the moment, however we recommend that you make them the same when setting.

Special Note: When entering your password please note that there are to be no spaces and always enter your email address in lowercase when logging in.

Step 1
Click Here to go to the sign in page, then click the Forgot Password link.
Step 2
Enter your email address that you use to use PlusSpec, then click send. Please ensure that this confirmation message appears on your screen. Special note sometimes the email may go to Spam / Trash please check there.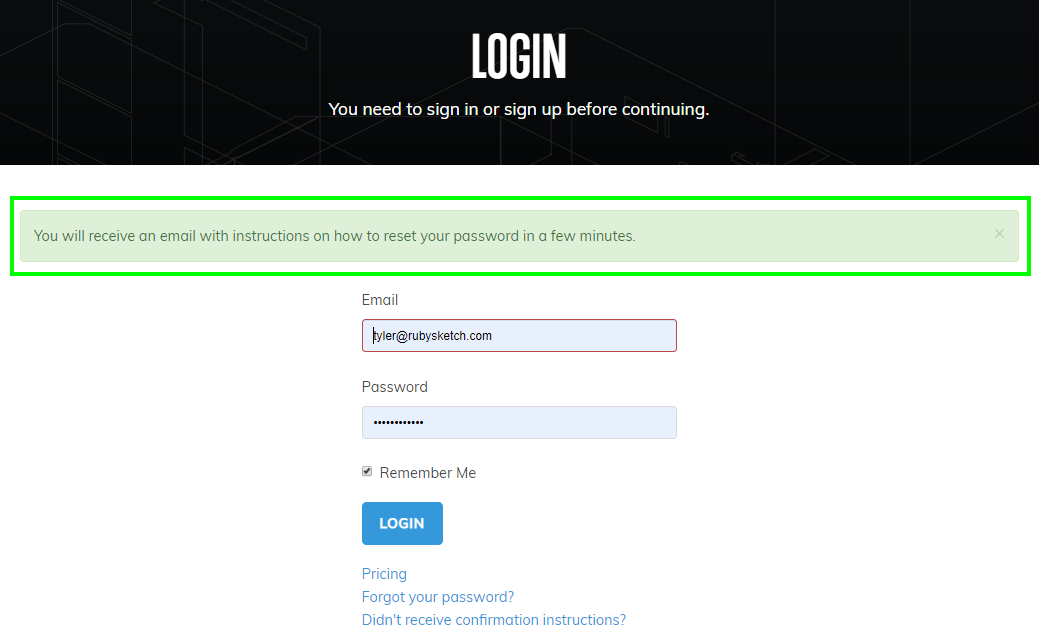 If you do not remember your email address, please contact our support team by submitting a request here.
You will then receive an email which will guide you through the process of changing your password. If you do not receive this in your inbox, please also check your spam folder.