1)
To update to the new version would you be able to log in
here
with your email address and password? Then click [Download] (if you have already downloaded the most up-to-date version you do not have to re-download)
2) Select your specific system requirements, then download the RBZ. (There is a video on the page to help you with this.)
3) Once it is installed if you are automatically signed in you will just need to sign in and out (Skip this step if it is asking you to login with your email address and password).
4) When you get to the login page and go to activate, you should see a subscription and in the (type) Pkgelitedesignbuild or PlusDesignBuild (as per image below)
Press Activate on the subscription that aligns with that text.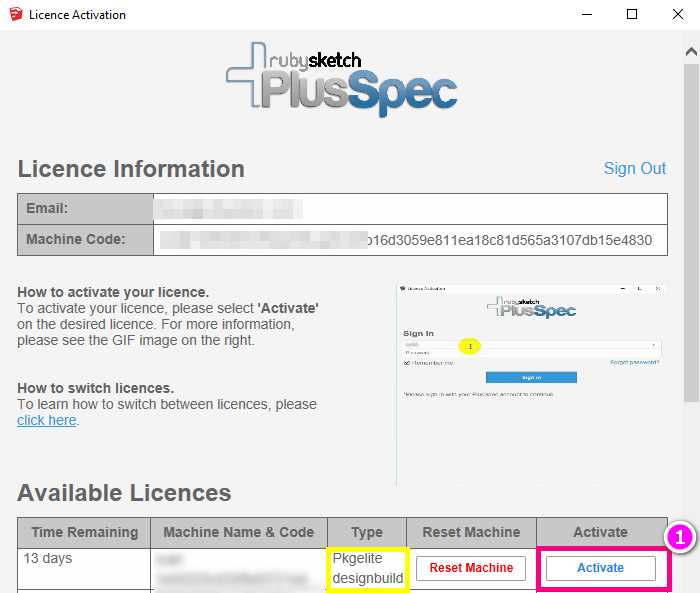 5) Close, then open SketchUp.
Wait for everything to load, and if it doesn't automatically do it perform a
sync
. (let it 100% complete).