If your PDF import tool is not working and it shows a blank image (as seen screenshot image below), we would recommend trying the following and see if these resolve the issue.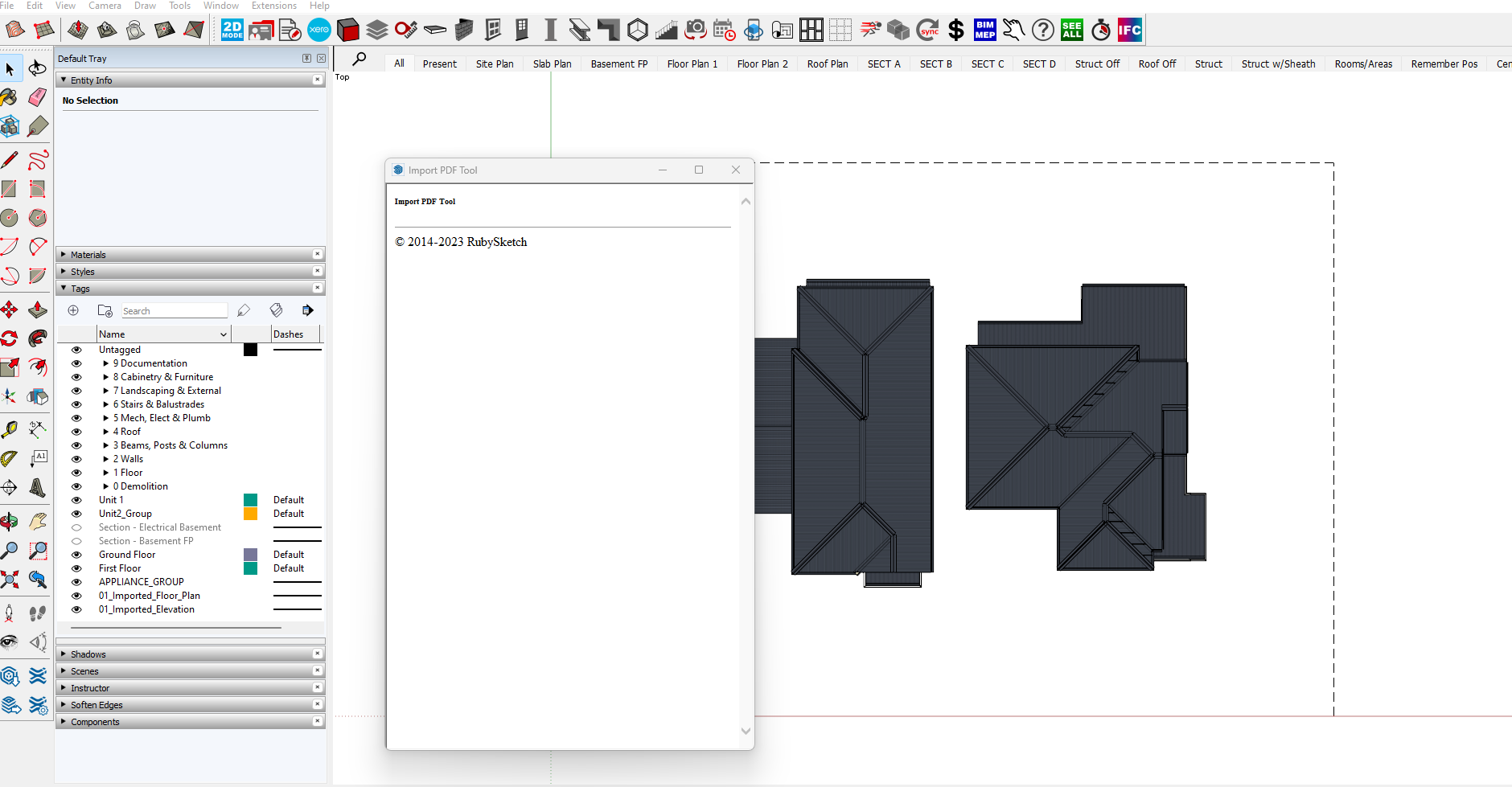 - Reinstall SketchUp (update to the latest version 23)
- Reinstall/Update PlusSpec (latest version)
- Upgrade Internet Explorer to the latest version. The link below is to an article that will explain how to do this (please copy & paste it into your browser).
- Download this revised RBZ file which apparently should have the fix for the Import PDF (where its coming up blank.

https://support.microsoft.com/en-us/windows/run-the-latest-version-of-internet-explorer-11-ea628df4-50ce-8019-f9f4-468e39685cea#:~:text=To%20open%20Internet%20Explorer%2C%20select,then%20select%20Check%20for%20updates.
If you are still having issues, kindly check the details for Ruby Console and recreate the issue, and send it to support@plusspec.com
****If you have PlusSpec-related questions, please use our forum.