We have recently updated to a new account system where you are able to manage your details with us! Below are some topics you'd best be knowing when you sign up to a PlusSpec subscription.
Activate Your Login to the Portal
Update your Account and Payment Information
Download Your Previous Statements
How to Cancel your Subscription
How to Reactivate Your Subscription
Activate / Accessing Your Login to the Portal
As soon as you purchase a license with PlusSpec, you will receive instructions via email on how to set your password for your license, as well as accept your personal portal invitation.
This invitation is unique to your account and it is where you will go to update account information, change/add plans, and even cancel your subscription.
Click the link in the invitation email to set your password for your personal billing portal.
Alternatively, you can access your billing portal by going to our website and clicking on Login > Manage Account.
Remember, this password will not be the same as your PlusSpec license password to access PlusSpec, this needs to be set up separately.
Update your Account and Payment information
On the home page of your portal, click Update Payment Method to update your billing details and credit card information. Once you are finished, click save.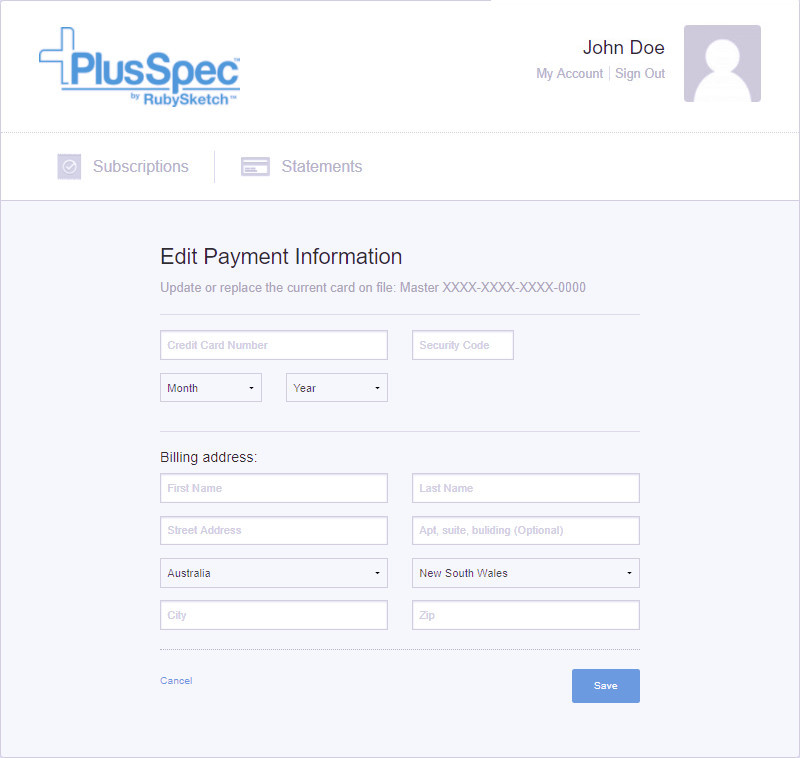 Download Your Previous Statements
Click on

to download your latest statements for PlusSpec. You will find a list of all statements made on the following page for you to view and download.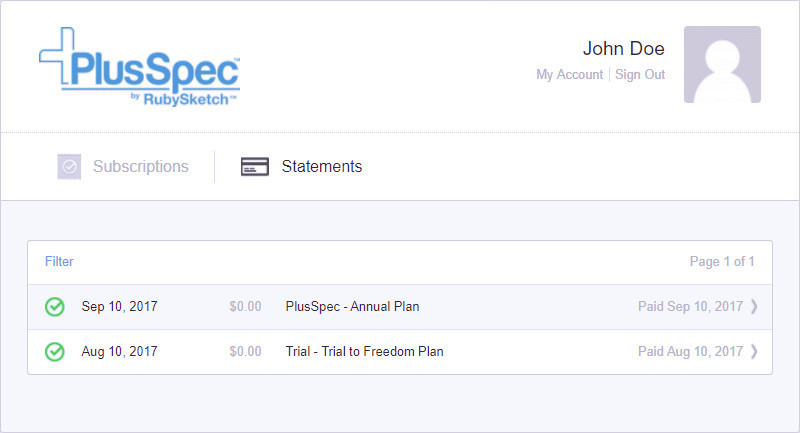 Upgrade/Change your Plan Type
Depending on the product you have purchased, you can update or change the plan you are on. On the home page, click Change Plan to update this. Once you have chosen the plan you wish to change to, you will move to that plan on your next billing date. You next statement will reflect these changes.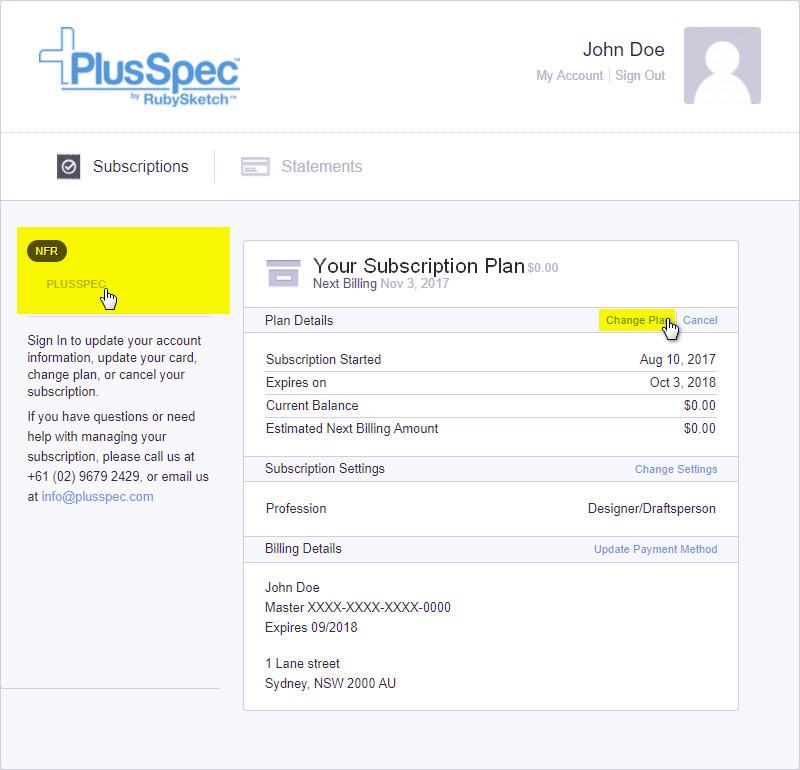 How to Cancel Your Subscription
If you no longer wish to renew your license, you will need to cancel your license via your personal billing portal. On the home page, this will show all the products you have purchased. Beneath Subscriptions, will show you the product categories if you have purchased multiple, different products (e.g. 1:1 training, and a freedom plan).
Select the product group and then select the product you wish to cancel.

Beneath Your Subscription Plan name, click Cancel. This will change your plan to Pending Cancellation. This means you will have access to your license up until the next billing date.
Once your license is Pending cancellation, your Estimated Next Billing Amount will drop down to $0.00.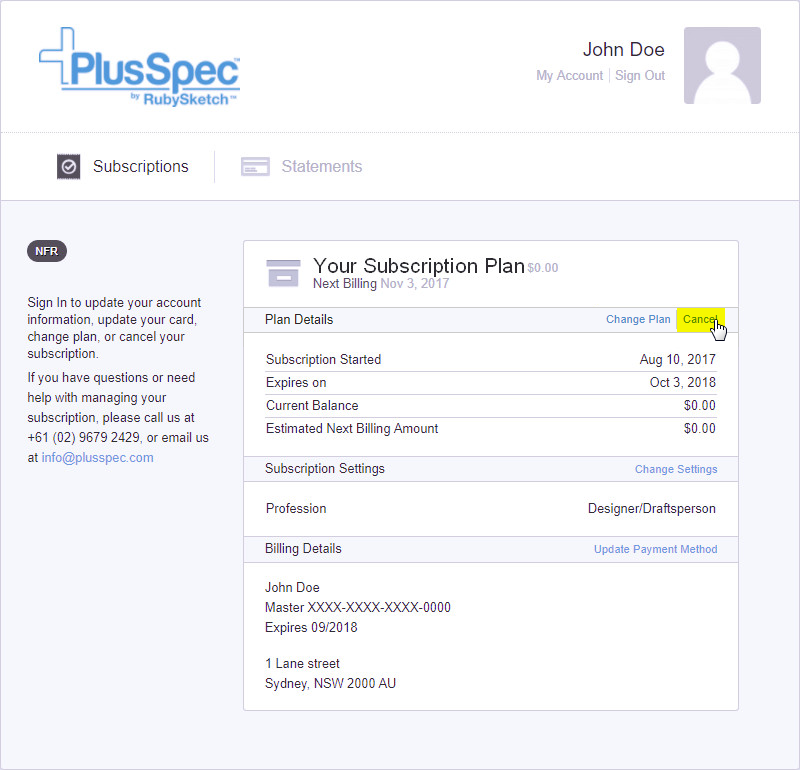 How to Re-activate your subscription
If you have cancelled your PlusSpec license and wish to start using PlusSpec again, you will need to contact support@plusspec.com to reactivate your license.
**If you have PlusSpec-related questions, please use our forum.