How will I know if my version of PlusSpec is updated?
You can update your PlusSpec version to the latest one available here.
Please ensure you have closed ALL SketchUp models and windows before updating to the latest version.
How do I know if I need to Update PlusSpec?
On the Welcome to PlusSpec pop-up screen, it will show you whether your software is out of date. At the top-right hand side of the welcome screen will indicate what version you have installed.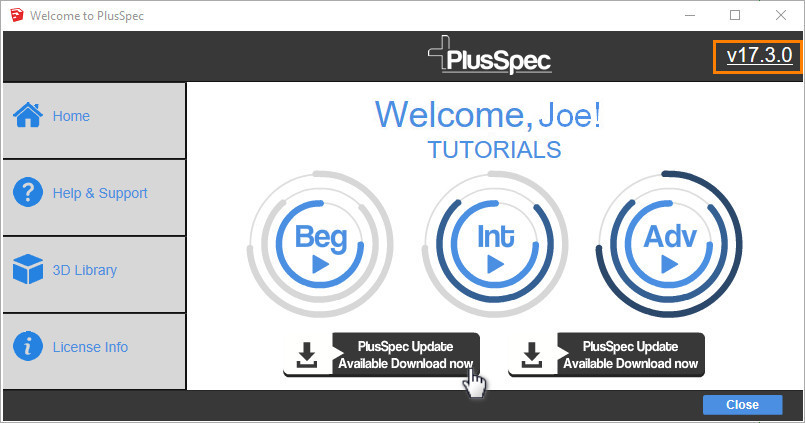 Click PlusSpec Update Available Download Now to head to our Release notes. Select the first update drop-down item and then click Download Update. Sign in and follow the prompts to install PlusSpec.
You update PlusSpec the exact same way as when you installed PlusSpec the first time. There will be no extra costs involved as all updates are free with your subscription!
**If you would like to see step-by-step instructions on how to install PlusSpec, go to our Installing PlusSpec Article.
**If you have PlusSpec-related questions, please use our forum.