COMPARISON TABLE GUIDE FOR PLUSSPEC PRODUCTS
TOOLS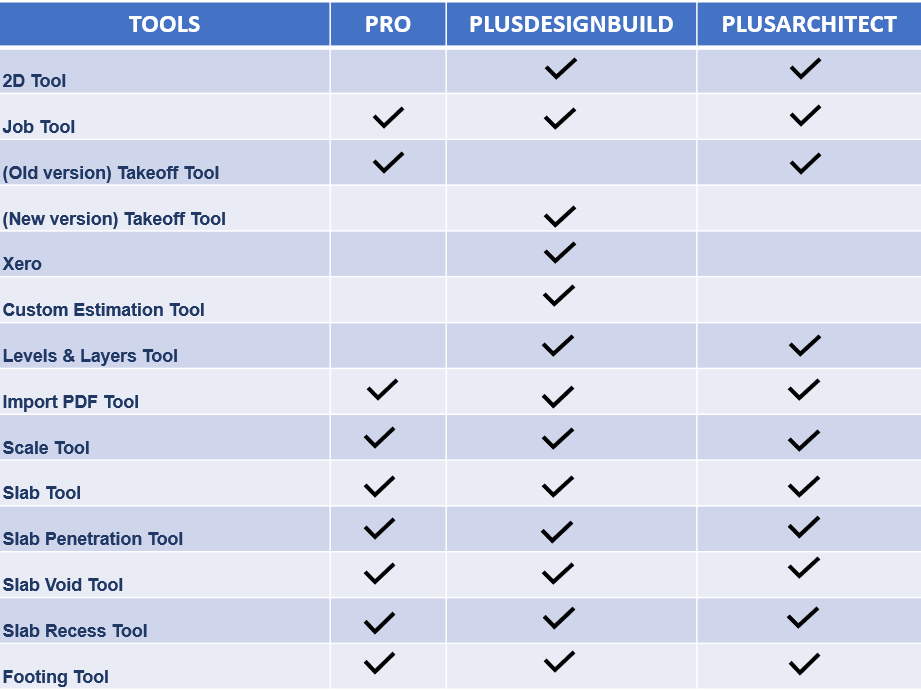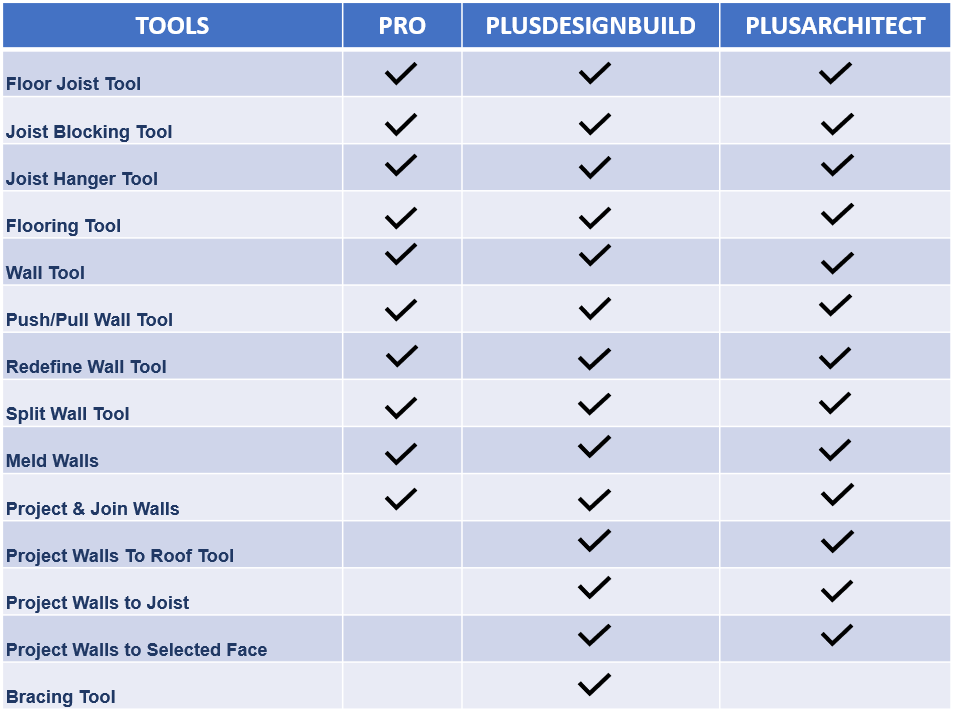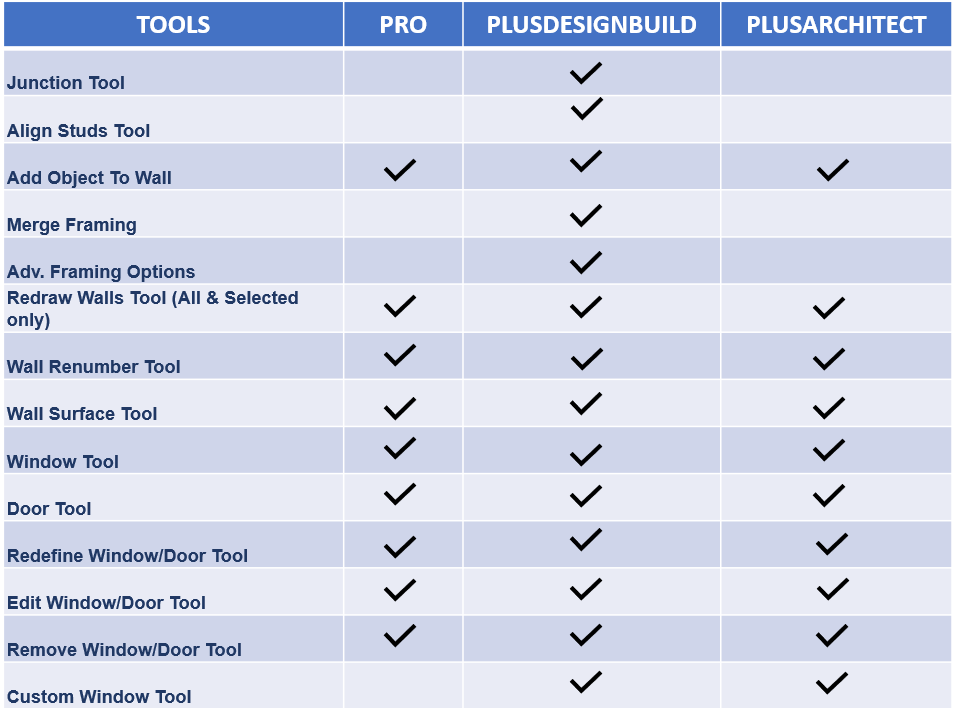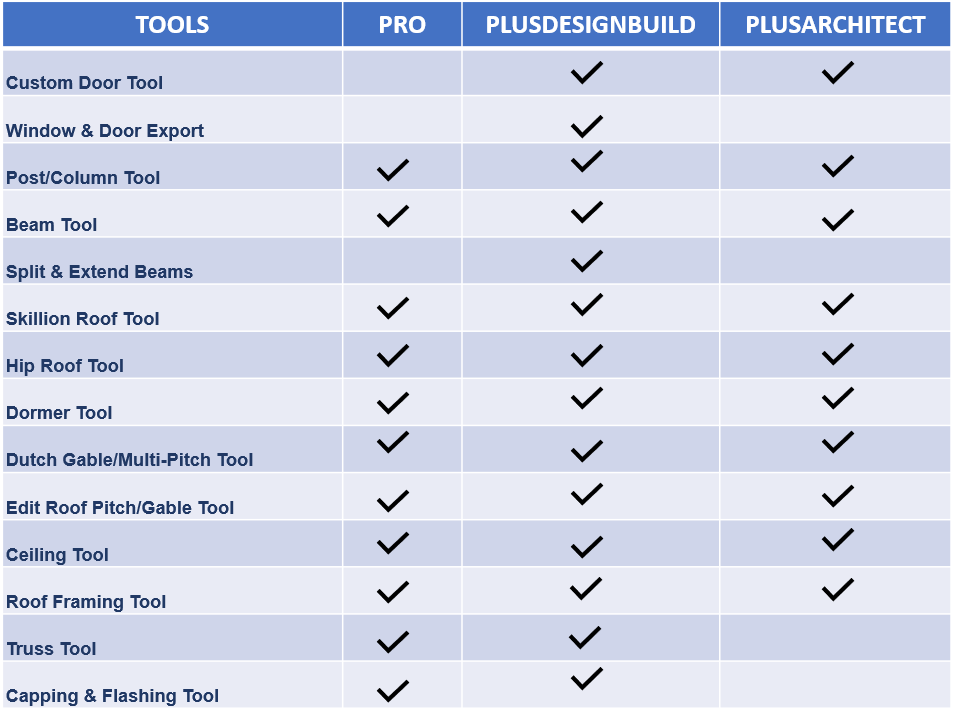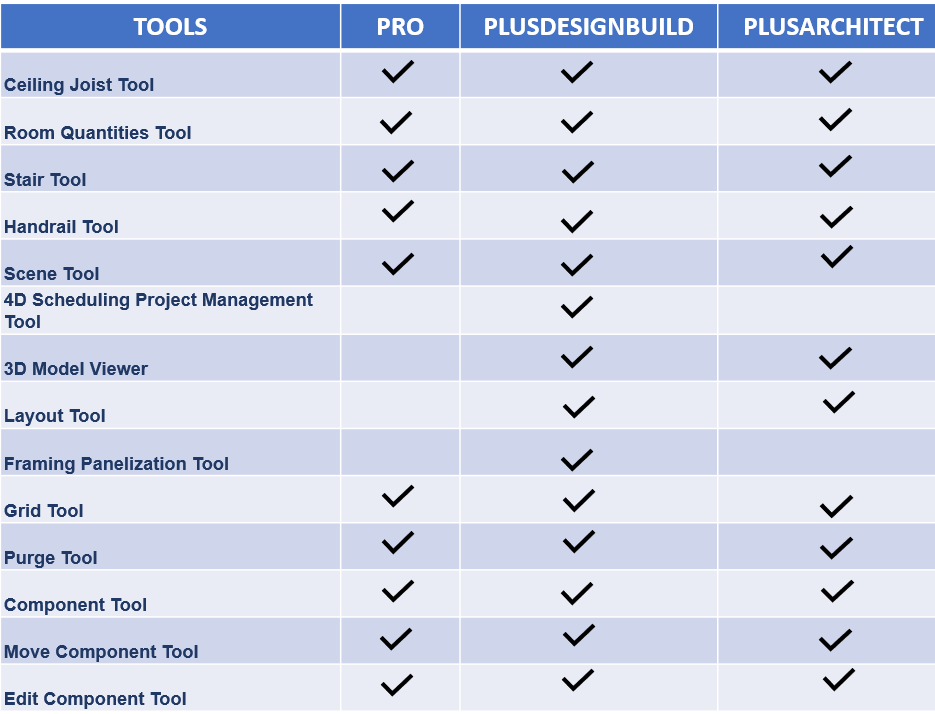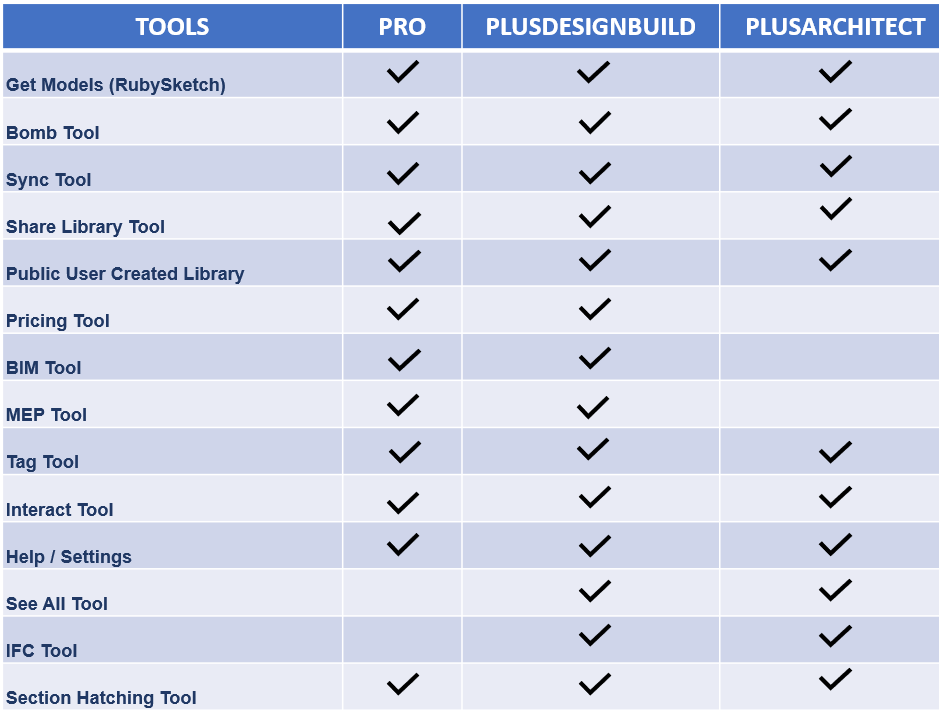 FEATURES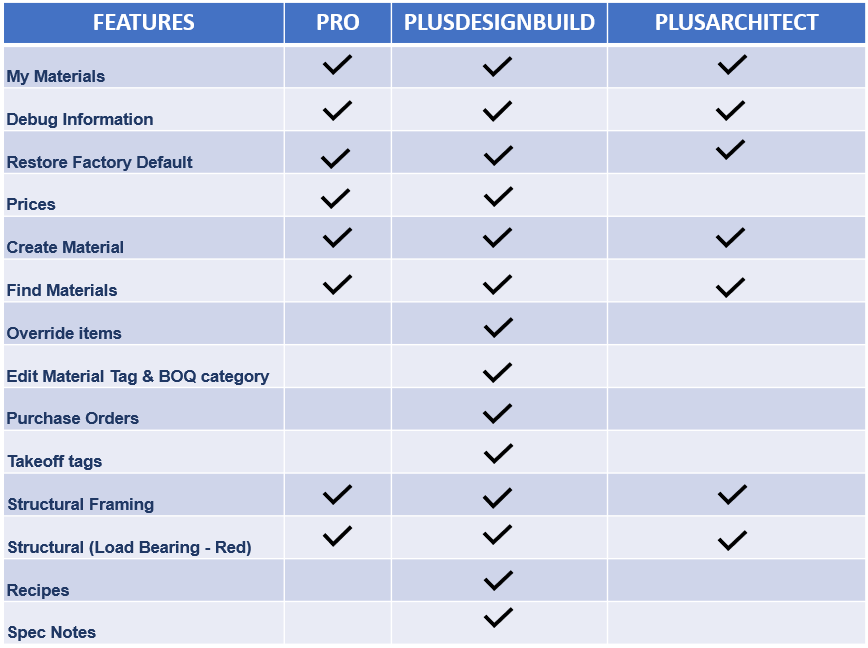 Check out our video here to see the difference between PlusSpec Pro and PlusArchitect.
**If you have PlusSpec-related questions, please use our forum.
**Tool functions here
**Tool video tutorials here
**Time Tracker, Advanced estimation tool, Management tool, Prelim upload, Fixed price, Stage manager - to be released in PlusDesignBuild
Tools and Features are subject to development and improvements.
To know more details of the specific tool updates for each product plan, kindly check our Release Notes here.