Did you know that PlusSpec has a super powerful tool called the 'Material Creator'?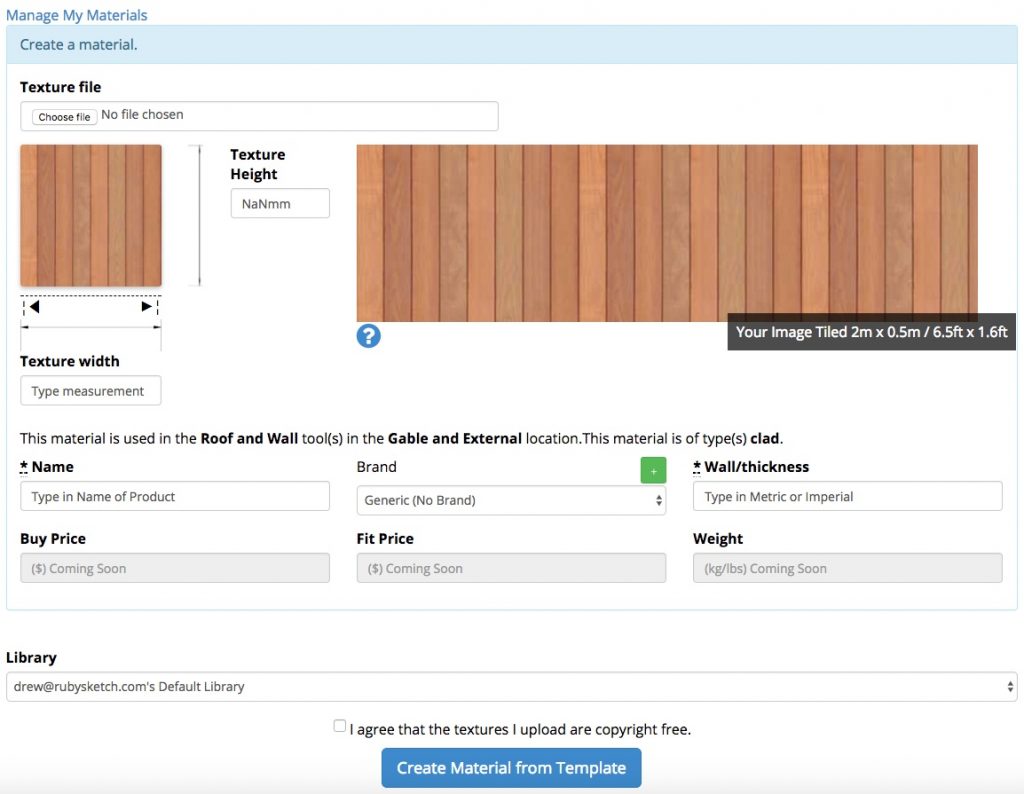 What's so special about the Material Creator?
One of the most powerful features of PlusSpec is that you are able to design, estimate or specify actual building products. These products are the essence of BIM, and are filled with information. They are also an exact, to scale replica of the actual product. This means that you will reduce design and specification error – and that your clients will be able to see exactly what they are going to get!
Although PlusSpec has hundreds of products from a growing number of Building Manufacturers, it will be a little while (but hopefully not too long) before we have every Building Manufacturer hosting their products inside of PlusSpec.
There may even be times where you simply want the flexibility of using a generic product. And this is the power of the PlusSpec Material Creator. With this tool, you are able to quickly and easily create all of your favorite building products that aren't yet on PlusSpec – or even generic stuff. Once you have created a product, it is saved to your personal Material Library (which is attached to your PlusSpec subscription).
Click HERE to read our Blog Guide on how to make your own Materials/products with PlusSpec.
**If you have PlusSpec-related questions, please use our forum.