Here's how to reset factory default settings.
1) Check if your Dynamic components are Enabled.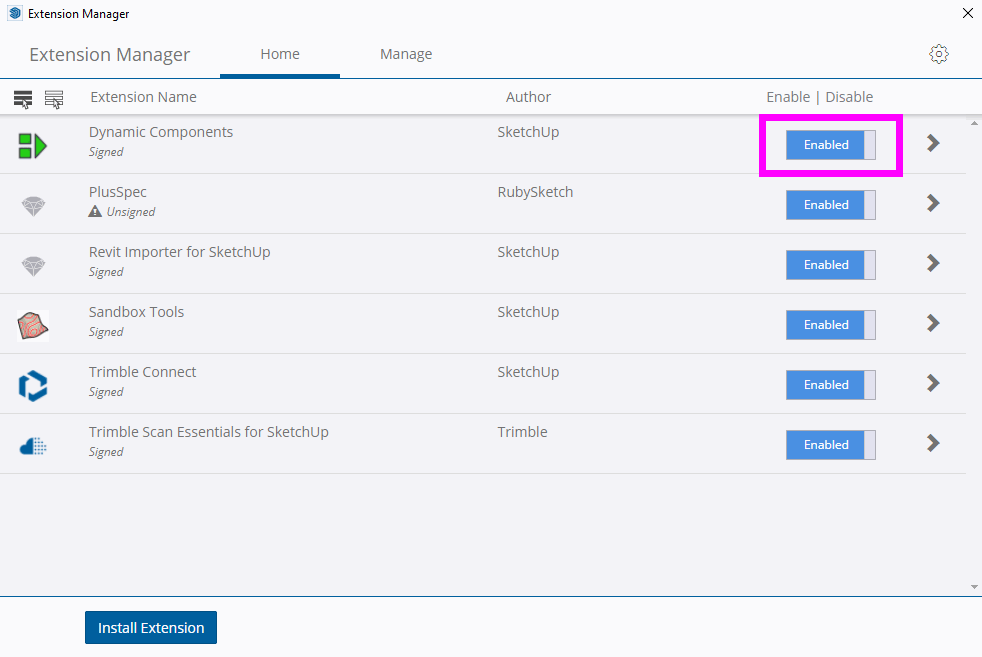 2) Go to Extension > PlusSpec > Reset Factory Default > OK?




3) Sync materials (let it 100% complete).

If you go to your PlusSpec Tool Bar and click on the Sync Tool symbol




Wait for the software to update you will see a series of question marks populate your screen.

Once this is complete you will see this screen.


**If you have PlusSpec-related questions, please use our forum.