If you are experiencing an error when you transferred to another machine device when installing PlusSpec into SketchUp, it could possibly be an AppData error. Similar to this error pop-up code.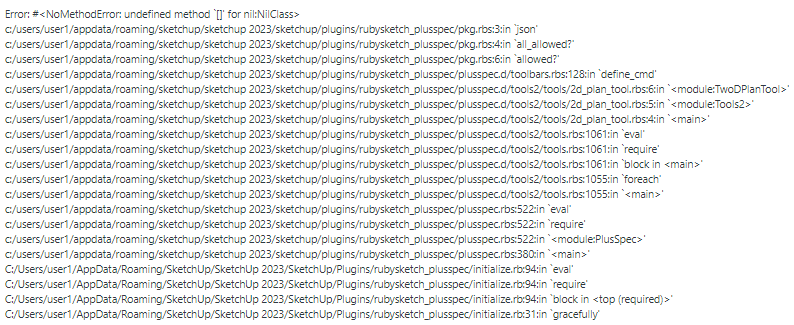 To troubleshoot and fix this error, you check our video guide here.
**If you have PlusSpec-related questions, please use our forum.