If you are experiencing issues with your material library, or certain materials aren't showing up, please follow the suggested steps below to help get you sorted!
1. Please click on Extensions > PlusSpec > Settings > change the material library to another country > Press submit.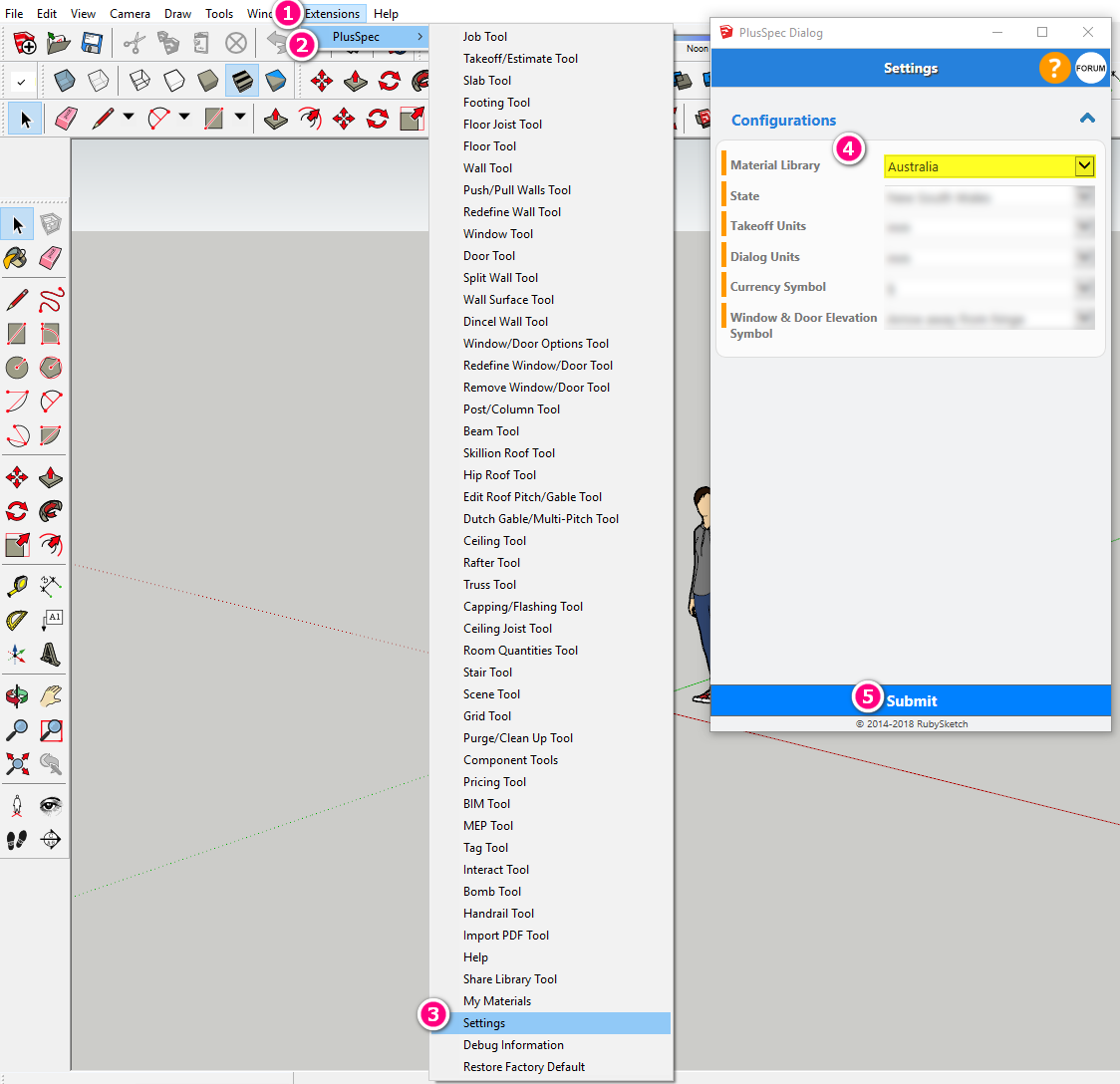 2. After this, the materials will update and you will see the below screen when the sync has been completed.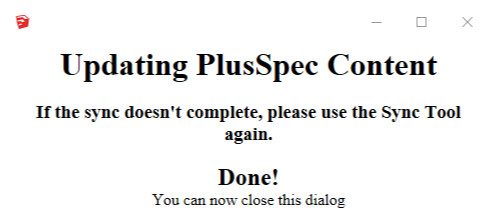 3. Repeat the first step (1), but change the country back to your desired material library and press submit. Then wait for the materials to sync again (as in step 2).
4. Close SketchUp (do not just minimise it) and re-open. Your material library should now be updated.
**If you have PlusSpec-related questions, please use our forum.