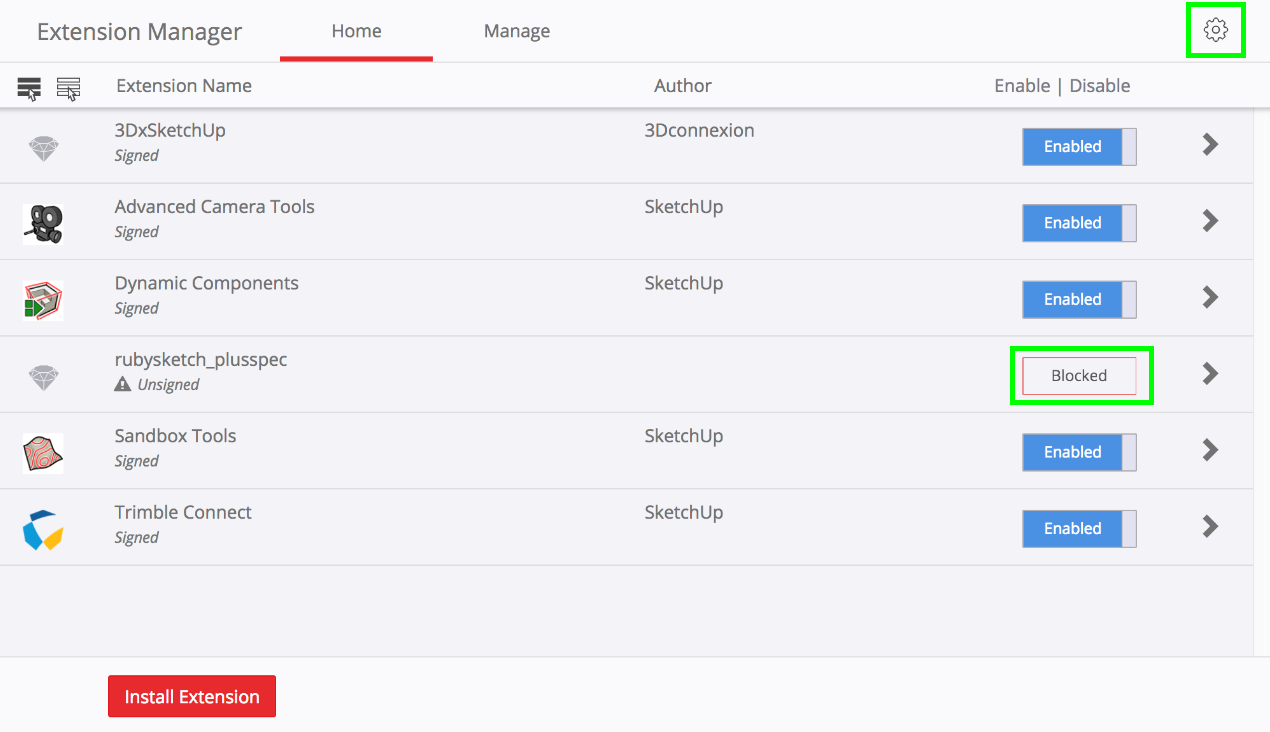 After a successful installation, if PlusSpec shows as "blocked" in the Extension Manager, please complete the following steps:
Click the gear icon to open SketchUp extension settings. Under "Loading policy," you will see that SketchUp is set to Identified Extensions only.


Change this to "Approve Unidentified Extensions" and you will be able to allow plugins you trust on a case-by-case basis.


You should now be able to enable PlusSpec in the extensions manager:




You may need to go to View>Toolbars to enable the PlusSpec Tool set inside of SketchUp.